A Pioneering Spirit
THS Traveling Exhibit Joins Art Exhibition
Posted: Dec 18, 2019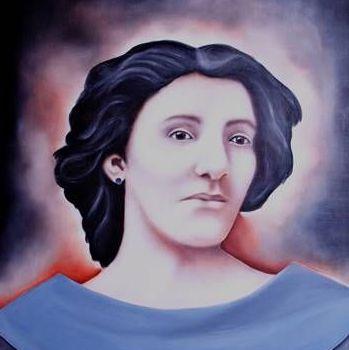 Spaceworks Tacoma announces A Pioneering Spirit, an educational art exhibit by Dionne Bonner at the 950 Gallery.
A Pioneering Spirit: The Fight for Liberty and Freedom
EXHIBIT DURATION
Jan 9 – Feb 20, 2020
PUBLIC RECEPTION
Jan 16, 6 – 9PM
Snacks & Refreshments
Event on Facebook
Explore little-known facts about WA state history through written biographies and a series of larger-than-life portraits by Tacoma-based artist Dionne Bonner. The oil paintings and biographical information bring to life the journey of a handful of African American pioneers who fought tirelessly for liberty for their community in spite of their situations. For Bonner, these historical accounts encouraged her at a pivotal time in her life when she needed to see examples of strength and agency reflected in her community.
The exhibit also features a collection of six pop-up vinyl banners titled "Dreams that Matter." Created by the Tacoma Historical Society, the banners honor unsung heroes of Tacoma who worked for social justice and civil rights and made lasting positive changes in our city and beyond.
See more of Dionne's work at www.dionnebonner.com
FREE & OPEN TO PUBLIC
HOURS:
Every Thursday, 1-5PM
Third Thursday 1-9PM
BOOK A TOUR: call (253) 682-1735
ADDRESS:
950 Pacific Ave. Suite 205
Tacoma, WA (entrance on 11th)
www.spaceworkstacoma.com/gallery
The 950 Gallery provides a space for contemporary artists and curators working in the Pacific Northwest to host feature exhibitions. Activating a longstanding vacant space, the gallery is operated by Spaceworks Tacoma. Always free and open to the public, the space also holds an information desk for people to learn more about Spaceworks Tacoma's programs, opportunities, and events.