Finding Home: LGBTQ+ Communities in Tacoma Exhibit
Visit for Pride Month!
Posted: Jun 01, 2022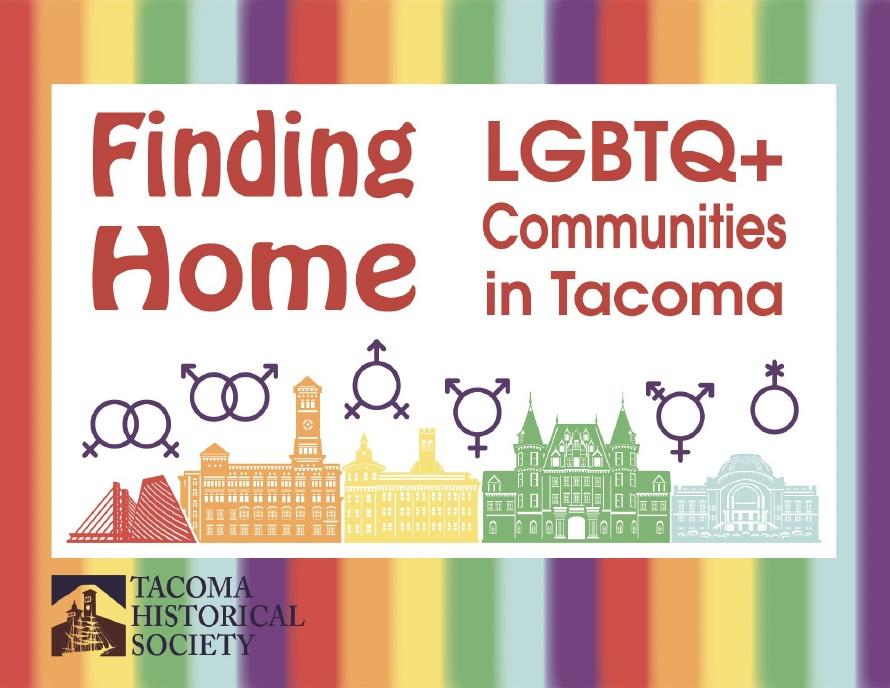 Please join the Tacoma Historical Society in celebrating Pride Month by visiting our current exhibit Finding Home: LGBTQ + Communities in Tacoma.
Finding Home is a celebration of Tacoma's LGBTQ + History and the way its vibrant community has repeatedly come together to effect change.
• Location: Tacoma History Museum 406 Tacoma Ave S, Tacoma, WA 98402
• Hours: Wednesday-Saturday, 11am-3pm
• Admission is always free!
With special thanks to the individuals and organizations who provided their time, knowledge and insight to help make this exhibit happen.