THS Welcomes New Board Members
Posted: Jun 10, 2020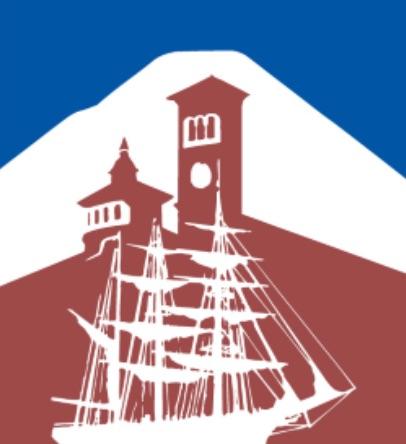 June 11, 2020
Tacoma Historical Society is pleased to announce the appointment of three new members to its board of directors: former Tacoma Mayor Brian Ebersole, Doug Andreassen and Sherrilla Bivens-Henderson.
Ebersole was elected Tacoma's 35th mayor in 1995 and served until 2000, when he was named president of Bates Technical College. Prior to becoming mayor, Ebersole was a representative from Tacoma's 29th District in the State House of Representatives for 12 years. He rose through the ranks to become the 41st Speaker of the House in January 1993.
During Mayor Ebersole's tenure, Tacoma built the largest municipally owned telecommunications system in North America - Click Network, was recognized by the National Municipal League as an All-America City, and passed one of the largest neighborhood infrastructure programs in its history. In retirement, Ebersole has served on the boards of the Tacoma World Affairs Council and Sister Cities.
Regarding his appointment to the THS board, Ebersole said: "I really look forward to serving on the board. Tacoma has been good to me and I want to be supportive of our city." He received a BA degree in political science from the University of Tennessee, where his father was chancellor, and a master's in educational psychology from the University of Connecticut.
Doug Andreassen was raised in Tacoma and graduated from Stadium High School. He received BA in business administration from Pacific Lutheran University and completed postgraduate work at the John F. Kennedy School at Harvard University.
Doug served on the staff of Governor Dixy Lee Ray, as a staff assistant for Tacoma Council Member George Nalley, and worked for over a decade at Concrete Technology Corporation. He currently is a principal at Northwest Publishing in Seattle.
His volunteer activities have been extensive: President of the Fircrest Soccer Club, Tacoma-Pierce County Junior Soccer Association and Washington Youth Soccer (for seven years), board member and founder of the Washington Legends in Soccer, and a board member of the Metropolitan Parks and Business Advisory Committee. Doug has a keen interest in the Norwegian immigrants who helped build Tacoma - particularly the Foss family. He commented: "As a member of the Norwegian community and growing up in the Sons of Norway Hall (in Tacoma), I recall stories of Thea and Andrew Foss, spoken to me by members who were in their 90s when I was yet a teenager attending lodge functions."
Sherrilla Bivens-Henderson has an abiding interest in history, having served as Tacoma president of the A. Philip Randolph Institute and as a trustee board member of the Tacoma Branch of the NAACP (the first branch established west of the Rocky Mountains). Sherrilla is an active member of the Black Collective, the American Federation of Government Employees national organizing team and serves as a trustee board member of Greater Heights Church.
Sherrilla is a corporate security officer and has wide experience in the application of technology and appropriate protocols in providing secure facilities. She also has extensive training and experience in conflict resolution and mediation. She is currently pursuing a BA in counseling.
She is particularly impressed with THS's efforts in recording the local impact of the pandemic through its on-line diary.