2020 Honors Awarded by Tacoma Historical Society
Annual Awards Presented Virtually
Posted: Sep 15, 2020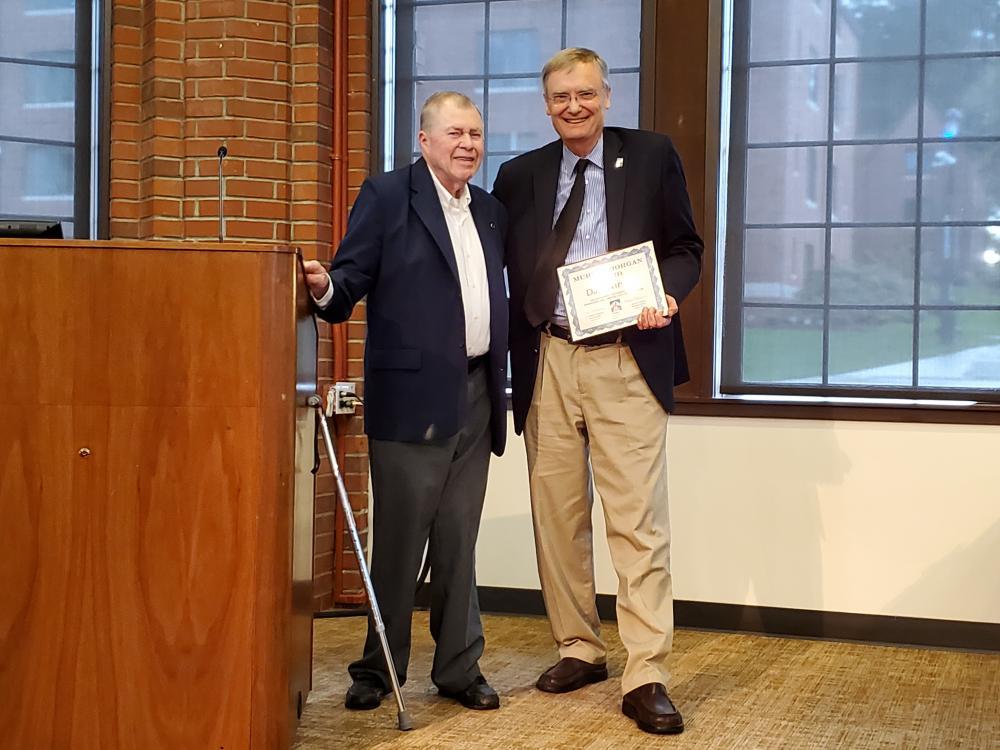 Former Mayor Bill Baarsma and historic preservation advocate Marshall McClintock were honored on September 14, 2020 by Tacoma Historical Society for their roles in presenting and conserving the city's history.
The presentations were made at the society's 30th anniversary meeting, conducted virtually.
Baarsma received the society's 2020 Murray Morgan Award for significant efforts to preserve and communicate local history. The award particularly noted Baarsma's long record of advocacy in behalf of the history of his native city. He has guided the society through many terms as president.
Murray Morgan (1916-2000) was a preeminent Northwest historian. The award has been presented annually since 1992.
The society's annual Alan C. Liddle Award, which recognizes historic preservation efforts and advocacy, was presented to Marshall McClintock. The award's name honors a Tacoma architect and civic leader who died in 2009.
The society has established a third major award to recognize exceptional efforts by volunteers, and it has been named for the late Ronald E. Magden, historian and educator who died in 2018 at age 92.
The inaugural Magden award was presented to Ed and Rose Mattison, mainstays in the society's annual Historic Homes of Tacoma Tour.
View the awards presentations, which occurred at the beginning of the society's September virtual meeting, here: