2020 Star of Destiny Award
Posted: Jan 13, 2021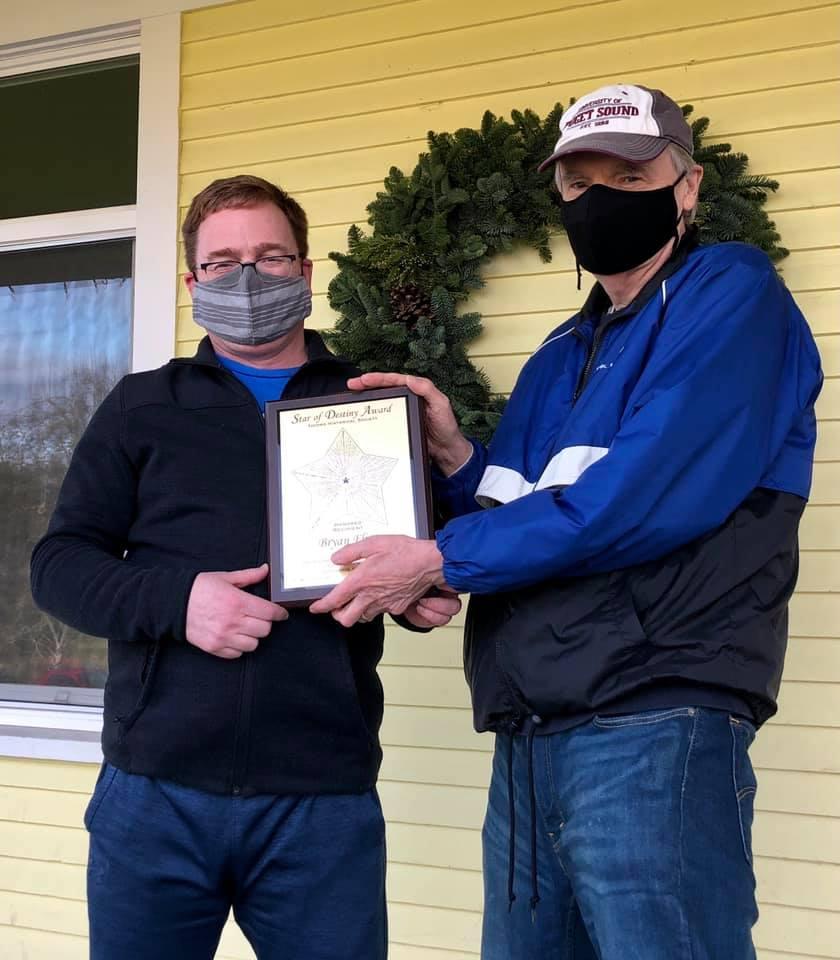 Tacoma Historical Society is pleased to announce that Bryan Flint is being honored with the 2020 Star of Destiny Award for his leadership with Tacoma Public Utilities and his commitment to environmental sustainability.
Bryan is Chair of the Tacoma Public Utility Board. The Board oversees a TPU biennial budget of $1.35 billion with 1,350 employees. Bryan has served as the Executive Director of the local Tahoma Chapter of the Audubon Society and the Greater Metro Parks Foundation and as Director of Communications and Outreach for the State Department of Natural Resources. He currently is the Executive Director of Sound Outreach.
Upon receiving the award, Bryan paid homage to the co-founders of the Tahoma Chapter of Audubon - Helen Engle and Thelma Gilmur - who gave the chapter great credibility and influence. He pointed out that Audubon helped stop the construction of the cross-base highway, and worked to secure increased protection of wetlands, open space and habitat. He took particular note of Tacoma Public Utilities commitment to environmental sustainability under the leadership of Director Jackie Flowers and the Board.
The "Star of Destiny" was the creation of Allen C. Mason, arguably Tacoma's greatest promoter. Through the Star, Mason was able to promote and brand Tacoma in newspaper advertisements throughout the United States. The "Star of Destiny Award" is Tacoma Historical Society's way of honoring people who are making history, have made history or who show promise to make history in the future. The honorees are traditionally recognized at the Annual Destiny Dinner. The notable luminaries recognized in past dinners have been: Stan Naccarato, Doug McArthur, Norm Dicks, Patty Rose, Karen Larkin, Michael Cohen of Point Ruston, Laurie Jinkins, Jim Walton, Clare Petrich, Fred Roberson, Dr. Dolores Silas, Karen Vialle, Pat McCarthy, Theresa Pan Hosley, Stella Keating and Nadine Gibson.
Each year the Destiny Dinner honors a heritage theme and the honorees are recognized for the role each played relative to that theme. The 2020 Destiny Dinner was to honor the 50th Anniversary of Earth Day. Regretfully, the Dinner was cancelled because of the pandemic.