Living History Cemetery Tours
July 16, 2021 - 8pm
Posted: Jul 16, 2021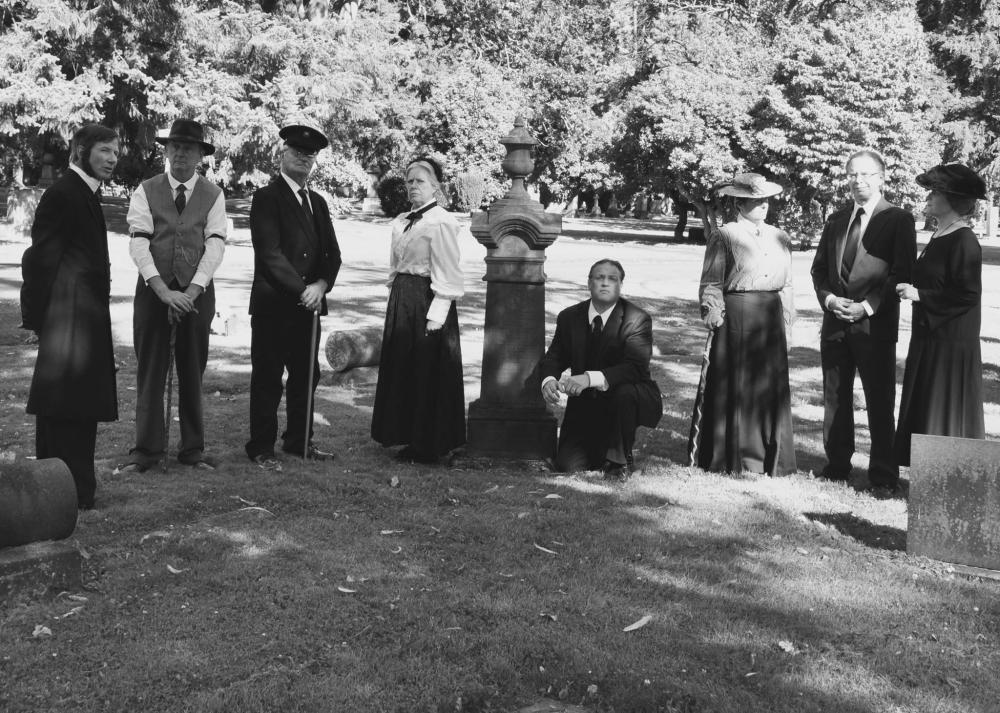 Have you ever stood in an old cemetery and thought, "How I wish these stones could talk"? Well, here's your chance! Tacoma Cemetery, Tacoma Historical Society, Pretty Gritty Tours, and the Northwest Room of the Tacoma Public Libraries invite you to experience Tacoma's history as it comes to life in a unique, fascinating way at the 12th Annual Living History Cemetery Tour. This year's theme is "Pillars of Tacoma."
Meet people who changed the course of Tacoma forever. Listen as they share their stories with you and leave the legacy of Tacoma in your hands. This year you will hear from, Thea Foss, Chester Thorne, Herbert Hunt, Julia McCarver, William Fife, and Angelo Fawcett.
You will not only get to hear the stories of some of Tacoma's most important figures but you will also get to see the grounds of the Tacoma Cemetery without needing to leave home.
Due to the unpredictable nature of the world, this year's tour was a virtual event hosted by Pretty Gritty Tours. If you missed watching the premiere broadcast, no problem - it is still viewable here: