March Speaker Program
Friday, March 10 - 6:30pm
Posted: Mar 10, 2023
Speaker: Zara Hudelot, Northwest Railway Museum Educator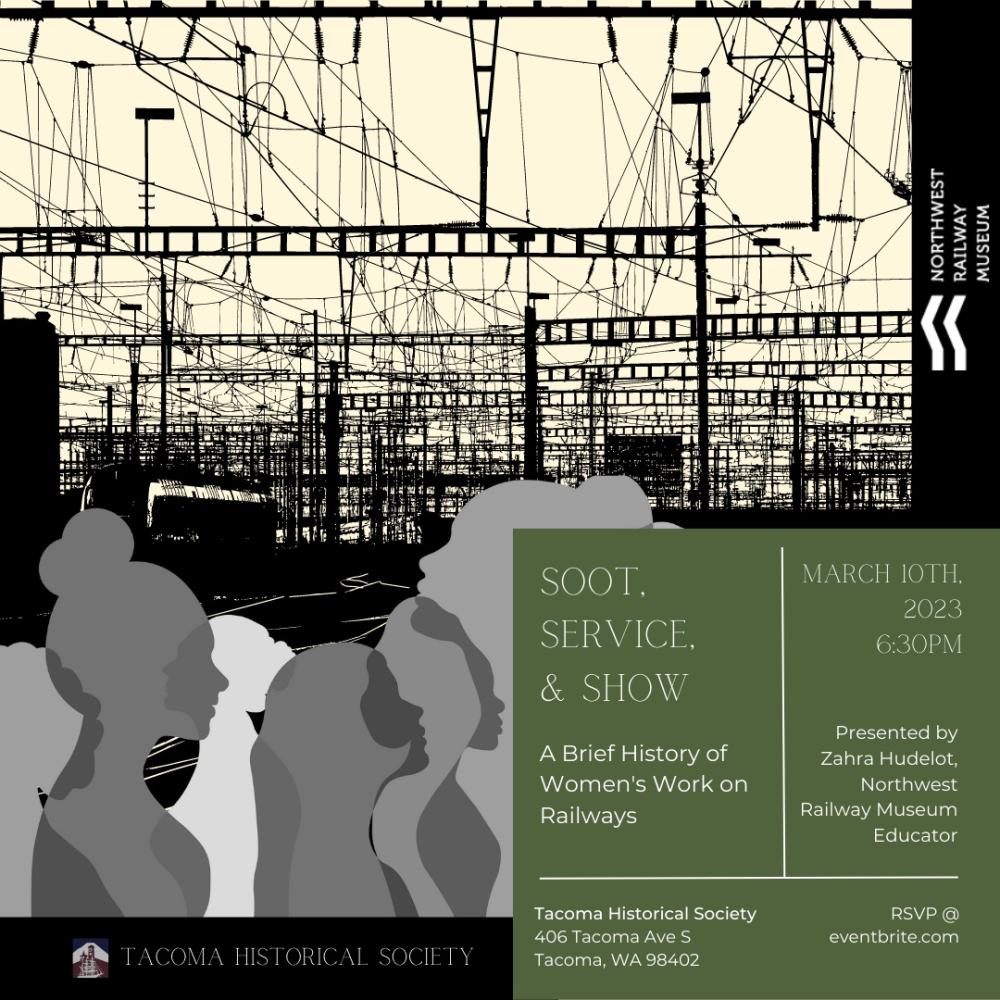 Join us at the Tacoma Historical Society Museum, 406 Tacoma Avenue South, for this free talk in honor of Women's History Month.
Speaker: Zara Hudelot, Northwest Railway Museum Educator
"Soot, Service, and Show: A brief history of women's work on railways"
Women's work has been vital to railway operation from its inception. As engineers, service personnel, ambassadors, and more, women of many kinds have shaped the railway industry and experience as we know it.
RSVP here: https://www.eventbrite.com/e/soot-service-show-a-brief-history-of-womens-work-on-railways-tickets-570075961547