THS Podcast
Listen wherever you get your podcasts
Posted: Apr 18, 2022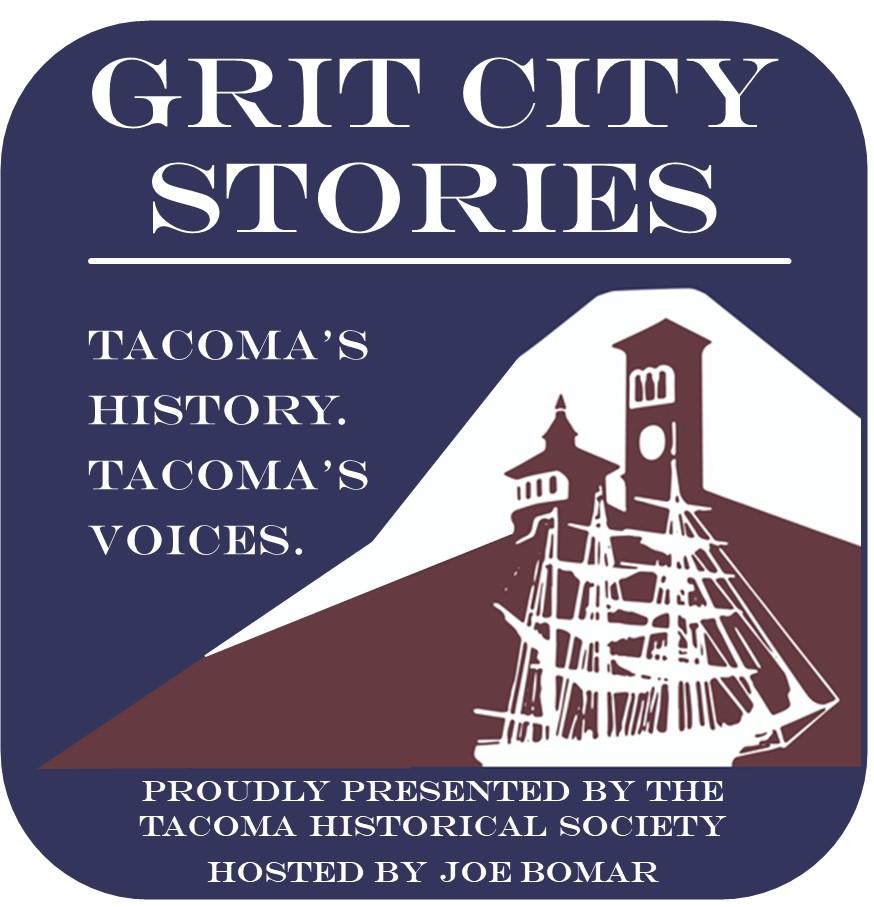 The Tacoma Historical Society podcast is available wherever you get your podcasts - Apple Podcasts, Google Podcasts, Spotify, you name it! You can even ask your Alexa or Google Assistant to start it playing. Since its launch in 2021, the podcast continues to grow, making it a great way to connect with a variety of stories from Tacoma's history.
Don't miss Grit City Stories, a series hosted by Joe Bomar, one of our extraordinary volunteers. The series includes oral histories, conversations with local historians on a variety of topics, and interviews with representatives from a variety of community organizations highlighting their histories.
The podcast also includes episodes produced by high school and college students in Tacoma, on topics ranging from music to unsolved crimes. If you are a student or teacher interested in producing content for future episodes, please contact us for more information.
Audiobook versions of our 21 Tales book series make in-depth content about a variety of Tacoma history topics available on the go, and we also share the audio from our monthly virtual programs (video for which is on our YouTube channel) on the podcast.